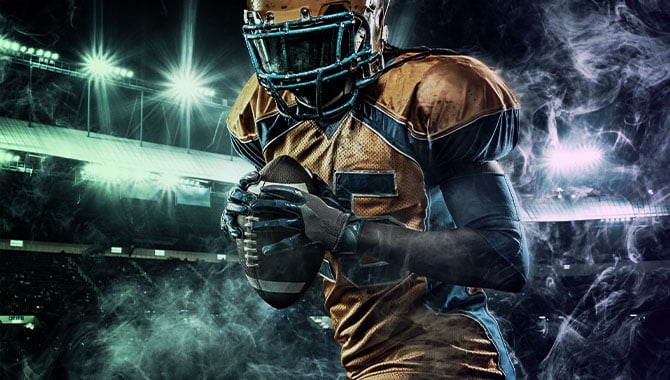 Isaiah Lee leaves Iowa State football programme following gambling charges
The illegal sports wagering investigation at Iowa State has flagged a number of athletes for tampering with records, including Isaiah Lee.
By Gambling Insider
Isaiah Lee, a defensive linesman for the Iowa State Cyclones, has left the school's football programme following an investigation into illegal sports wagering.
The initial charges brought against the linesman include tampering with records, with the intention to disguise his identity, so that he can place wagers that include his team.
Allegedly, 115 bets were placed from Lee's account, totalling $885 in wagers.
Lee, who started as a linesman in all 12 Iowa State games last season, was found to have bet on 12 Iowa State football games from his account.
This included a game from 6 November 2021 between the Iowa State Cyclones and the Texas Longhorns.
For this particular game, Lee made a money-line bet against the Cyclones and then allegedly made one tackle during the match.
Lee faces potential sentencing of up to two years in prison, as well as fines, for the tampering charges against his records.
However, any athletes who are found guilty of placing wagers on games they play in can be permanently banned by the National Collegiate Athletics Association (NCAA), the regulatory body that oversees student athletes.
Lee marks the latest football player from the Iowa State football programme to be charged as a result of the investigation.
The others include running back Jirehl Brock, offensive back Jake Remsburg, tight end DeShawn Hanika and wide receiver Jack Johnson.
A spokesperson from Iowa State said: "Since becoming aware of potential NCAA eligibility issues related to sports wagering by several of our student athletes back in May, Iowa State University has been actively working to address these issues with the involved student-athletes, and that process remains ongoing.
"We will continue to support our student-athletes as our compliance staff works with the NCAA to sort out questions surrounding their future eligibility for athletics competition."
Recently, the NCAA and EPIC Risk Management agreed to continue the gambling harm awareness programme at the University of Michigan.


Zdroj:www.gamblinginsider.com
Shrnutí
Defensive linesman Isaiah Lee has left the Iowa State football programme due to an investigation into illegal sports wagering. Lee is accused of tampering with records to hide his identity while placing bets on his team. He allegedly made 115 bets totaling $885, including betting against the Iowa State Cyclones in a game where he made a tackle. Lee could face up to two years in prison and fines for tampering charges. The NCAA, which oversees student athletes, can permanently ban athletes found guilty of betting on games they participate in. Other players from Iowa State have also been charged in the investigation.